We provide landlords with a comprehensive and professional property leasing service, with a particular focus on renting these properties to tenants in housing need at the Local Housing Allowance (LHA) rate. We pride ourselves in providing flexible, tailored services for our landlords, including;
        • A guaranteed monthly rental income
        • Comprehensive property maintenance service
        • Statutory compliance management
        • Out of hours property maintenance
        • Property refurbishment advice
The key benefits of the lease are as follows:
• A long term lease of five years.
• Rent review every two years, where LHA rates increase
• We pay a guaranteed rent and take away the risk of voids or rent arrears. Rent is paid every month for the entire duration of the lease regardless of any points where the property may not be tenanted. You are also not affected by any rent arrears in the property.
• There are no set up or ongoing administration costs and or agency fees.
• We are responsible for council tax and utility bills in periods where the property is vacant, not you.
• We pay for and provide a full independent inventory and schedule of condition report to be completed for the property at the start of the lease, and an accompanying check out report at the end of our lease. This is your assurance how we should hand the property back at the end of the lease (less fair wear and tear).
• We are responsible for any cosmetic decorative works between tenancies to prepare the property for the next letting.
• Where there is gas in the property, we pay for gas safety certificate renewals every year. You just need to provide us with a valid certificate at the start of the contract.
• We pay for the majority of the day to day internal repairs in the property during the lease term.
• Where rechargeable repairs are identified, we work to find you cost-effective repairs.
• We fully manage both the property and the tenant for you, so you can be completely hands off.
• If there is cause to evict a tenant for any reason this would be managed by us and at our cost. It is our responsibility to end tenancies if we need to during a lease term and also to move the tenant on and hand back empty at the end of the lease.
Find out more about our range of services by calling us on 0117 301 2560,                                          emailing  hello@hometurflettings.co.uk or use our enquiry form below:
Home Turf Lettings can provide owners of empty properties or those in need of upgrades to prepare them for let, with interest free loans to finance the refurbishment of properties in the Bristol, South Gloucestershire and Bath and North East Somerset local authorities. We can handle all aspects of the refurbishment, from arranging quotes to managing the contractors, The level of loan available through the scheme will depend on the type and size of the property and will be repaid via the rents received for the property, over an agreed term. If your property meets the following criteria and you need some assistance in bring it back into use or to prepare it for let, and earning you an income please get in touch:
• The property is located in Bristol, South Gloucestershire or Bath and North East Somerset
• It is privately owned and has the relevant consent to let
• The property is empty and in need of updating or requires work to ensure that it is ready for letting
After refurbishment, the property will need to be leased by Home Turf Lettings and be let out at an affordable rent (at the Local Housing Allowance rate) for at least 5 years.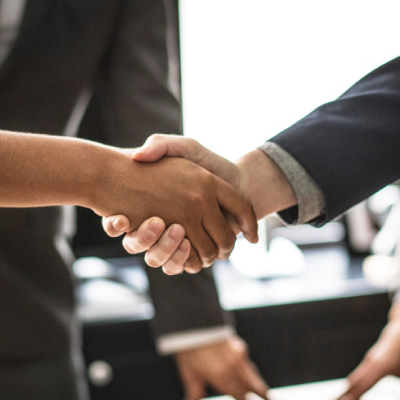 "The support I received from Home Turf Lettings to prepare the cottage for rental was exemplary. I am delighted that it is providing a much needed home for people in need."
MH, Home Turf Lettings Landlord
"It makes my life simple and hassle free to work with HTL. My property is rented. I have no worries and I get to help other people. It's a win-win situation." Landlord of four properties with Home Turf Lettings.
How it works - The Process
Give us a call or email us to find out more about all of our landlord services. We'd like to chat with you to better understand your needs and see if leasing is the right option for you.
If we think it is not – or indeed if we think we may not be the right service for you – we will tell you!
We want to meet you face to face and view your property. This is our opportunity to start building a strong, mutually beneficial working relationship.  
We'll advise you of your best letting options and your likely rental income.
We help you ensure that the property meets rental standards and can arrange any work or certifications that are necessary via our trusted local contractors.
You provide us with relevant documentation (i.e. safety certificate, proof of ownership) and we sign the lease!
You can then sit back and relax, knowing you have a guaranteed rental income and that your property is in safe hands.
Take a look at how our guaranteed rent service compares with a standard high street agent's lettings and management service. 
In this example we show the comparison between the costs you might incur using a high street agent over five years and leasing with Home Turf Lettings over a five year contract. 
Typical rent comparison:
Studio/one bedroom flat
Market Rent @ £750 pcm with 1% annual increase
HTL Lease Offer @ £550 pcm
Gross Rent
£45,910
£33,000
Agency fees*
-£7,611
N/A - we don't charge management fees
Inventory company, legal fees and other associated agents costs (serving of notices etc)**
-£900
N/A – we cover these costs
Voids loss/rent arrears - half a month rent per annum
-£3,826.00


N/A - we guarantee your monthly rent
Minor day-to-day repairs and void works (approx. average £250 per annum)
-£1,250
N/A - we cover minor repairs and any tenant-related void costs
Landlord Gas Certification renewal (avg price of £90 per test)
-£450
£90 - we pay for this in years 2-5
EICR and annual PAT testing (avg price of EICR £150, avg price of PAT test £50)
-£400
£200 - You organise the first one, we pay for this in years 2-5
Net rent over five years
£31,473
£32,710
*This is a conservative estimate based on research into agency fees for fully managed/rent guarantee schemes.
We lease and manage properties of all sizes across the Bristol, B&NES and South Gloucestershire area and as far south as Weston-Super-Mare.
Contact us for an illustration of how our fully managed, rent guaranteed, risk-free lease can benefit you financially while giving you peace of mind
If you are an investor or a landlord, and would like to know more about how our leasing scheme may work for you and your property, please get in touch.